VIDEO GAME ADDICTED CHILD?
Disruption of online games is a critical condition of Mental Health. Parents often seem to worry about their children depriving them of daily life, school, studies, food, play, entertainment and others.
Problem gambling can be termed as a disorder in which a child is seen playing video games instead of participating in age-appropriate activities such as schooling, sports, and other extracurricular activities. It is estimated that in extreme cases children play up to eight hours a day leaving all the other activities the child has to do in a day.
Dr Mamta Jain -  leading Psychologist explains video gaming addiction


Parents need to understand that it is their fault and not the child's fault for this addiction. Uncontrolled children who do not have parental attention often become addicted to online activities.
Some parents succeed and some fail; parents experiment with the philosophy of "trusting the child", some have given up hope by breaking the habit. It is almost impossible to monitor children day and night and parents cannot disconnect them electronically in today's world. What is needed is discipline.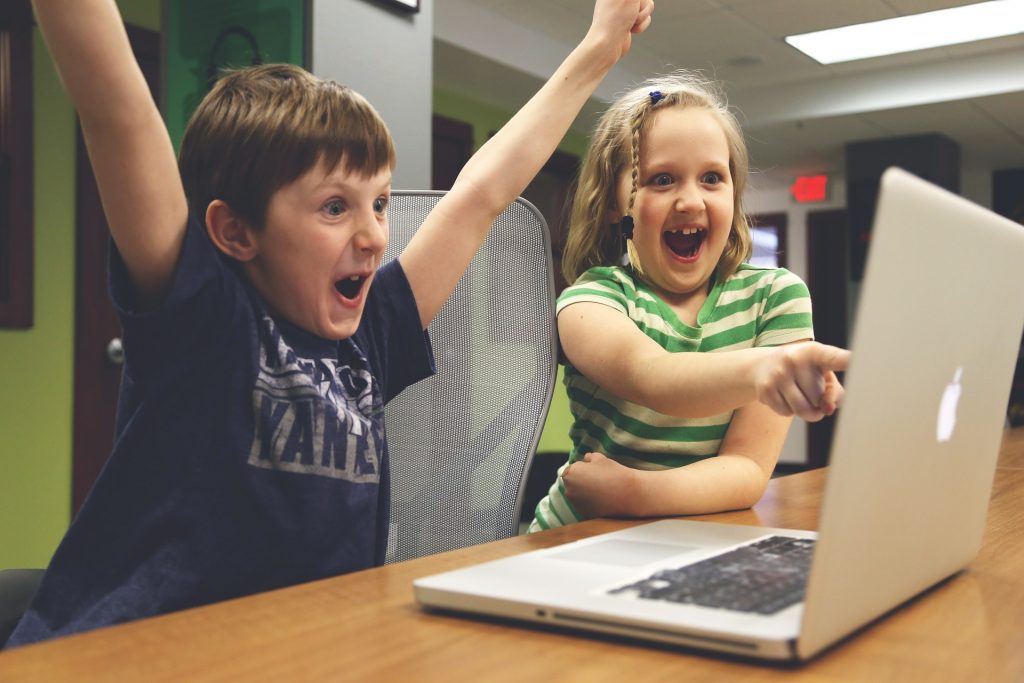 Dr Mamta Jain –  leading Psychologist explains video gaming addiction

Here are a few tips for parents on what to do if their child is addicted to online games.
Talk to the child: Explain to the child how playing sports affects his or her life. How subjects can or will be affected if the situation is not curtailed now. Give real-life examples of the consequences by showing concern. Most importantly, do not be aggressive and aggressive. Start small and be patient.
Start their day: It is often obvious that both parents are working and the child is alone at home and that is why they are participating in video games. Involve the child in any other activities he or she enjoys such as dancing, any sport, singing class (whatever the child chooses, kindly do not force)
Give time to children: Both working and unemployed parents should spend quality time with the children. Spending time building bonds between you and your child can also distract you from the games.
Set a specific time to play: Preventing a child from playing completely can cause fatal consequences, so set a time for the day and stick to it. Let the child know that he will only be able to play for an hour.
Be a good role model for children: Children imitate adults / parents. So if parents themselves seem to be attached to laptops and mobiles, parents lose the right to say or do something to their children.
Set the time table: Parents and child should set the time table. From waking up, to school, to home-studying, to eating, to playing, to helping with homework, to playing and to sleeping. All must be timed. Reward the child according to a timetable. Gradually develop good habits in your child.
Beware of behavior: Sometimes the impact of video games can lead to an aggressive child, monitor his or her behavior, and explain the differences in the real world with online play. Gambling cripples a person from sickness and death. An aggressive child is the product of poor parenting.
Real vs Unreal: Explain to the child that what he or she enjoys or whatever sounds good to him or her is real and not real. Instead, make lots of friends, play outside. It often performs outdoor activities to build interaction with the environment.
Play video games with your child: It's okay to play online games with your kids. "It gives them a sense of accomplishment that my parent isn't so bad and just keeps yelling at me but showing some interest in the game I'm playing." It gives understanding to the parent and what and why the child is playful and addictive?
Exercise: Involve your child in any form of exercise, yoga / karate / martial arts, or any sport. This will help the baby to work harder and fall asleep earlier.
Express Gratitude: Encourage your child to express gratitude for five positive events during the day. It could be as simple as their favorite food or the fresh air they breathe.
Video games are not bad at all, they help a child to develop decision-making skills and to communicate eye to hand. It only needs to be done in moderation and not to harm other social media.
#psychology #psychology classes #psychology problems #depression #relationship issue #marital issue #special educator #depression symptoms #psychotherapy #clinical psychologist #depression treatment #psychology courses #counseling psychology #special education teacher #relationship problems #signs and symptoms of depression #special school #psychological therapy #special needs education #mental depression #marital problems #sped teacher #special needs school #special needs teacher #depressed mood #psychological services #sped school #psychology clinic #special need #depression disease #special teacher #psychology is #special needs students #special education school #common relationship problems #sped education #suffer from depression #relationship problems and solutions #the counseling psychologist #boyfriend problems #consulting psychology #best child psychologist #couple problems #psychology courses college #causes of marriage problems #sped students #special education students #clinical and counseling psychology #psychological psychology #common marriage problems #psychology issues #relationship problems help #psych class #psychology and counseling #special ed students #phycology course #clinical child psychologist #advice on relationships problems #special ed school #therapist and psychologist #ed teacher #clinical psychotherapist #a clinical psychologist #school special #most common relationship problems #education needs #teaching special needs students #is psychology #ed special education #psych course #for psychology #common relationship issues #clinical counseling psychology #common relationship #marriage relationship problems #college psychology classes #sped special education #all relationships have problems #top child psychologist #best clinical psychologist #working through relationship problems #psychology to #couple relationship problems #school of special education #common marital problems #phycology class #in a relationship with problem #psych counseling #psych problems #at psychology #of psychology #be psychology #special school teacher #fixing relationship problems #special education needs teacher #marital challenges #a child psychologist #dealing with relationship issues #a counseling psychologist #psychologist to b