UNDERSTANDING YOUR CHILD'S NEED
Parents have a great responsibility to focus on educating their children, in healthy competition, in striving to do good. Learn all about rights and do's and don'ts. Building good relationships and sticking to family traditions.
As well as learning how not to deviate from the norms as it can lead to difficulties. Many of the growing children's days are spent in schools. Here they come to understand themselves and their nature better and, through this, learn about their physical world.
Dr. Mamta Jain –  explains how to understand a child's needs
School Vs. Family
Next, in the child's family, the school plays an important role as a social media agent. The child is given opportunities by the school to learn and evaluate learning and interaction with others. As well as knowing his strengths and weaknesses. This test is not always fun and smooth as it can lead to a child in areas with high potential to climb into problems. For example, a child may face bullying at school. In some cases, a child may present problems related to mental and physical stress.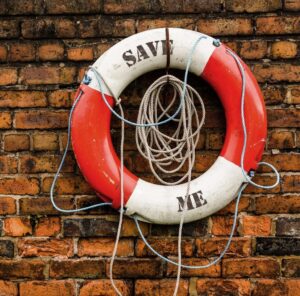 Dr. Mamta Jain –  explains how to understand a child's needs
Mental Health of Children
Mental health according to the World Health Organization (WHO) 'is a state of well-being in which a person recognizes his or her abilities, is able to cope with normal health pressures, is productive and productive, and is able to make a contribution to his or her community. The positive attitude of children is essential as it empowers them to thrive and grow up properly, thus nurturing their own developmental skills.
At the same time, it must be borne in mind that success in childhood does not depend on academic achievement alone, but on what is important to it and promotes a healthy personality and emotional capacity, leading to mental well-being.
Children have certain personality traits, for example, mixing and adoption. While mixing helps children to interact more easily with others, sharing their joys and sorrows with their peers and family members, the introduction makes children draw themselves and show more embarrassment and reluctance to interact with peers and others. Some children also show mood swings, uncontrollable behavior, and a lack of desire, which can lead them to lose their love of work and play.
In some cases, children may lie, steal, and play tricks on school and at home. Such behavior indicates problems in children and if this continues for a long time they will need psychological help to overcome their problems.
To learn more about Dr. Mamta Jain Click Here
Dr Mamta Jain is one of India's Top Psychologists and Best Psychologists. She is a Top Ten Psychologist of India. She has 22 years plus experience in the field of Psychology and she has achieved the honor of being awarded a Gold Medal. She is not only a gold medalist but she is a topper in University in Special Education. She is a renowned Psychologist, Top Psychologist in India, and Special Educator.
#hyderabad #telangana #secunderabad #andhrapradesh #bangalore #raipur #kota #mumbai, #international
#distancelearning2020 #thepsychologyclinic #counseling #relationshipcounseling #mentalhealth #cbt #psychologycourse #psychology #happiness #learning #psychotherapy #counselor #therapist #internshipopportunity #internshipinpsychology #iep #specialneeds #specialeducation #depressionhelp #anxietyrelief #mamtaagrawaljain #childcounseling #developmentalmilestones #arttherapy