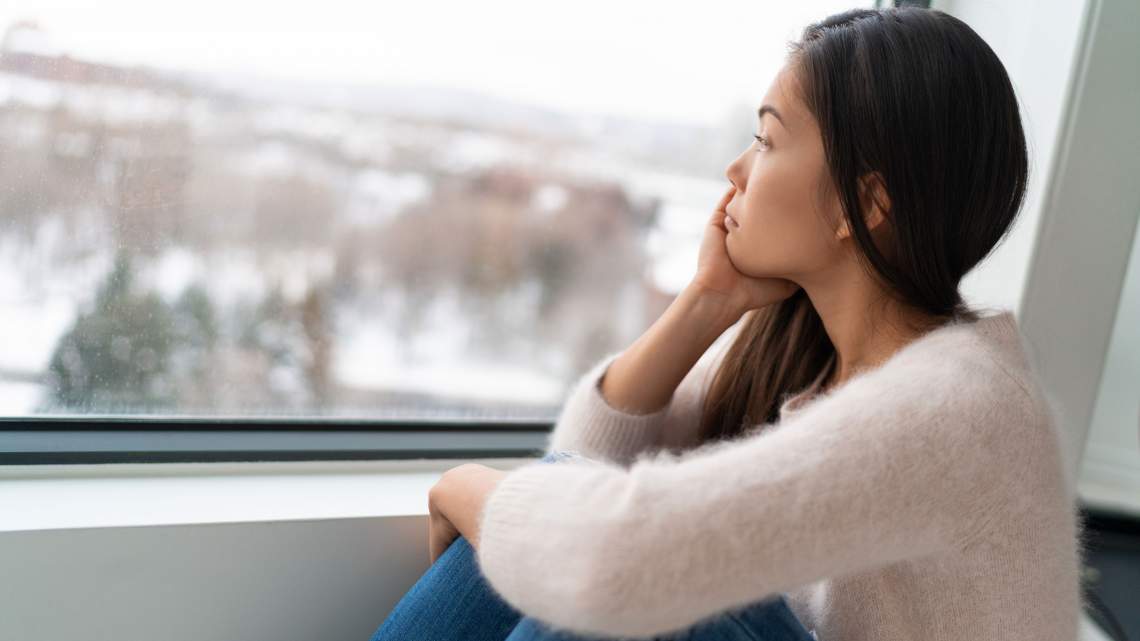 SEASONAL AFFECTIVE DISORDER:
Recognizing the signs of seasonal disruption before it becomes a full-blown problem is shown to be very helpful. A few 'Do-It-Yourself' or self-help methods outlined below can be used as a way to protect yourself or to help yourself when you are experiencing seasonal disruption.
Get as much sunlight as possible
One of the reasons why people develop SAD in winter is due to a lack of light. Lack of light causes imbalances in our biological clock and lowers serotonin and melatonin levels, which regulate our mood and sleep. Getting enough sunlight helps you get vitamin D, which helps increase energy levels and improve your mood.
Take a short walk to the outdoors or sit outside and try to soak up the sun.
Increase the amount of natural sunlight in your home and offices by opening drapes and sitting near windows.
Exercise
Regular exercise stimulates the production of serotonin, endorphin, and mood-enhancing hormones. Regular physical activity is as effective as antidepressants. Exercise also exhausts the body and helps improve sleep quality and boost self-esteem. Continuous and regular exercise benefits SAD. Activities such as walking, running, swimming, and dancing.
Dr. Mamta Jain – explains strategies to deal with seasonal affective depression
Eat right
While one of the symptoms of seasonal stress is the craving for carbs. It is important to eat the right foods that will help the body stay active and stabilize mood swings. Foods with simple carbs should be avoided, instead of eating complex carbs (like bananas, brown rice, oatmeal, whole grain bread) is better. Also, a diet rich in omega-3 fats can improve your mood and function effectively.
Eating a healthy diet with fresh fruits and vegetables throughout the day in small portions will help maintain energy levels. It also helps stabilize mood swings.
Reach family and friends
Another symptom of SAD is social withdrawal and close relationships helping to reduce isolation. Living alone may make you feel extremely comfortable, but being around other people will improve your mood. Other ways to connect with others are: calling or meeting a friend, eating together with family, joining a support group for depression, volunteering.
Dr. Mamta Jain – explains strategies to deal with seasonal affective depression
Manage your stress
Excessive stress can lead to symptoms of depression. Finding out where you are feeling depressed and why you are working with it can reduce the symptoms of depression. Practicing techniques such as relaxing breathing, continuous muscle relaxation, meditation and yoga can help manage stress.
And having a positive outlook can make a big difference in how you view the situation.
To learn more about Dr. Mamta Jain Click here
Dr. Mamta Jain is one of India's Top Psychologists and Best Psychologists. She is a Top Ten Psychologist of India. She has 22 years plus experience in the field of Psychology and she has achieved the honor of being awarded a Gold Medal. She is not only a gold medalist but she is a topper in University in Special Education. She is a renowned Psychologist, Top Psychologist in India, and Special Educator.
#hyderabad #telangana #secunderabad #andhrapradesh #bangalore #raipur #kota #mumbai, #international
#distancelearning2020 #thepsychologyclinic #counseling #relationshipcounseling #mentalhealth #cbt #psychologycourse #psychology #happiness #learning #psychotherapy #counselor #therapist #internshipopportunity #internshipinpsychology #iep #specialneeds #specialeducation #depressionhelp #anxietyrelief #mamtaagrawaljain #childcounseling #developmentalmilestones #arttherapy