HELPING YOUR CHILDREN COPE WITH THE DEATH OF A GRANDPARENT
In children, the death of a grandfather or grandmother is often first exposed to the thought of death. Therefore, before anything else, they need to be introduced first and get used to the concept of death. A child can experience a wide range of emotions at times, just like any other adult. They may feel angry, angry and confused. However, unlike adults, children are not yet ready to deal with an emotionally charged bag. Therefore, the support of their parents comes first, helping them to cope with losses. In addition, since this may be their first encounter with someone's death, they may miss out on the questions they will ask. Therefore, giving the patient a feeling and removing their doubts is also important.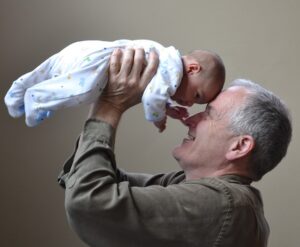 Dr. Mamta Jain – Talks about Helping your Children Cope with the Death of a Grandparent
How children respond to death and grief will determine how they cope with such losses in the future. How sad they are and how they will survive will depend on the relationship they shared with their grandparents. Children tend to be closer to their grandparents when they grow up as they work as primary caregivers, if not more. Therefore, their loss can be devastating for a child.
The following tips can help you support your child as they cope with the loss of an heir grandfather –
Answer their questions honestly and be consistent.
Avoid using adjectives. Use simple language.
Provide a platform for them to express themselves freely. Listen to and acknowledge their feelings. Comfort them.
Give them the time and place they need to grieve. Understand that some children may experience grief after death.
Try not to put all the power of death into old age as this can create fear in the child of losing all aging people.
Make sure the child does not feel that he or she should be blamed for the death in any way. Tell them that death is a natural part of life and not a form of punishment.
Dr. Mamta Jain – Talks about Helping your Children Cope with the Death of a Grandparent
Create a culture of celebration that helps the child remember and retain his or her good memories.
To learn more about Dr Mamta Jain Click here
Dr. Mamta Jain is one of India's Top Psychologists and Best Psychologists. She is a Top Ten Psychologist of India. She has 22 years plus experience in the field of Psychology and she has achieved the honor of being awarded a Gold Medal. She is not only a gold medalist but she is a topper in the University of Special Education. She is a renowned Psychologist, Top Psychologist in India, and Special Educator.
#hyderabad #telangana #secunderabad #andhrapradesh #bangalore #raipur #kota #mumbai, #international
#distancelearning2020 #thepsychologyclinic #counseling #relationshipcounseling #mentalhealth #cbt #psychologycourse #psychology #happiness #learning #psychotherapy #counselor #therapist #internshipopportunity #internshipinpsychology #iep #specialneeds #specialeducation #depressionhelp #anxietyrelief #mamtaagrawaljain #childcounseling #developmentalmilestones #arttherapy