HELPING YOUR CHILD COPE WITH THE DEATH OF A PARENT
The death of a parent can be devastating. It would completely undermine their belief in a better world. They may feel emotionally drained and may begin to fear losing other important and close people in their lives. Therefore, in those cases, the child's need for attention, the care of other family members, and the contact of the other parent may be compromised, leaving the child feeling lonely.
Dr. Mamta Jain – Talks about Helping your Child Cope with the Death of a Parent
Some tips to keep in mind –
One thing that can help a child to cope with losing a gift is a sense of continuity. Therefore, while it may seem daunting, one should aim to maintain a child's daily life and school life.
Make sure your child does not feel guilty about dying in any way.
Give them the time they need to grieve. Don't expect them to start over again and get back to normal as soon as possible. Their academic performance may be temporarily affected. They may lose interest in all activities. Be present with them in this section. Comfort them. Reassure them of your love and support no matter what.
As a troubled mate, you may find it extremely difficult to care for your child while you are grieving. However, it is important to keep all communication channels open to your child. They may not want to talk to you immediately, but it is important that you let them know that if they wish to talk about something or express their anger, frustration, or sadness, then you will be prepared for them.
Let them know that it is okay for them to feel a lot of emotions. It's okay to be sad. They need not feel awkward or ashamed to talk about their feelings. Encourage them to accept their feelings rather than dismiss them.
Make them understand that there is no right way to grieve and that everyone can have a different process.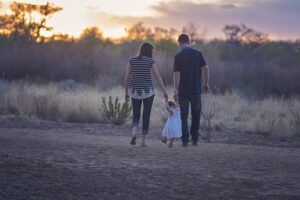 Dr. Mamta Jain – Talks about Helping your Child Cope with the Death of a Parent
When the time is up, discuss your fond memories, practice rituals to remember the deceased, and keep in touch with them.
To learn more about Dr. Mamta Jain Click here
Dr. Mamta Jain is one of India's Top Psychologists and Best Psychologists. She is a Top Ten Psychologist of India. She has 22 years plus experience in the field of Psychology and she has achieved the honor of being awarded, Gold Medal. She is not only a gold medalist but she is a topper in University in Special Education. She is a renowned Psychologist, Top Psychologist in India, and Special Educator.
#hyderabad #telangana #secunderabad #andhrapradesh #bangalore #raipur #kota #mumbai, #international
#distancelearning2020 #thepsychologyclinic #counseling #relationshipcounseling #mentalhealth #cbt #psychologycourse #psychology #happiness #learning #psychotherapy #counselor #therapist #internshipopportunity #internshipinpsychology #iep #specialneeds #specialeducation #depressionhelp #anxietyrelief #mamtaagrawaljain #childcounseling #developmentalmilestones #arttherapy