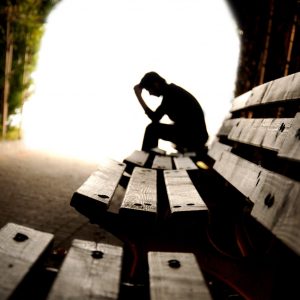 DEPRESSION: IT IS REAL!
We recently lost two famous celebrities, Kate Spade and Anthony Bourdain, to suicide. Similarly, we have lost many famous people who have committed suicide including Robbin Williams and Chester Bennington. This indicates the severity of the disease, which is largely ignored and shaken by others. Depression. It is real and it makes it all away from us.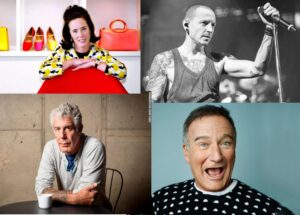 Dr. Mamta Jain – tells About Depression and Its Reality
Most people know what depression is, but we are prepared to ignore what is lost. Sometimes,
it comes hidden within our smiles, and sometimes after a moment of silence
. We become conscious and unconscious at the same time and close our eyes and wish that it would end. However, that is not the case. We crave riches, we crave fame, love, and yet we cannot capture the happiness we crave.
Dr. Mamta Jain – tells About Depression and Its Reality
Depression comes in many forms and covers us.
A few common symptoms of depression are:
Deficiency / Sleep Disorders:
A person with depression will begin to show insomnia or hypersomnia. That is, a person will not be able to sleep at all or, he will be very sleepy.
Loss of Interests:
One will lose interest in all the activities one enjoyed doing. Therefore, that person will not be able to take interest or pleasure from the things he or she once loved.
Change Food:
Depression removes everything, including our appetite. Or, on the other hand, we start eating more. Therefore, gaining or losing a lot of weight.
Anger:
There is a constant resentment towards the person. One cannot understand what is happening to them. So when someone starts to question them, they begin to lose their temper. They cannot handle all the questions within them. They will start to cry for no reason or start to get angry.
Thoughts of Suicide and Death:
Man's thoughts continue to focus on suicide and death. They are obsessed with such thoughts, and in some cases even attempt suicide. They feel that there is no need for their presence.
The above symptoms should not be overlooked.
Someone is probably trying to say something, we need to be there to listen to that person.
Dr. Mamta Jain – tells About Depression and Its Reality
In today's world, we indulge in social media and the news that a passerby has touched minds and given the extra push everyone wants. It is known that after the suicide of Robin Williams, the suicide rate increased to 50% more.
We must understand that suicide is not the solution.
Also, suicide is not easy. It takes a lot of courage, it takes all the energy of a person to make one decision. However, as mentioned it should not be the answer.
We need to start taking action, start accepting.
Depression does not depend on having money or fame or anything
. It needs to be isolated. It is something we do not need to avoid, but it is something we need to acknowledge. The simple question is, "how are you?" or "are you still alive?" it can do wonders for many. It doesn't matter if someone posts 100 photos to Instagram every day or from TV shows or movies, it could be anyone.
In today's fast-paced life, we have worn a lot of masks. It's waiting. For someone to take off those masks. Be the one who removes those masks, provide help and if necessary, ask for help or seek help. Therefore, if you or someone you know is suffering from depression, please seek professional help immediately.
Remove swearing. Win the War on Depression!
To learn more about Dr Mamta Jain Click here
Dr Mamta Jain is one of the India's Top Psychologist and Best Psychologist. She is Top Ten Psychologist of India. She has 22 years plus experience in the field of Psychology and she has achieved the honor of being awarded Gold Medal. She is not only gold medalist but she is topper in University in Special Education. She is renowned Psychologist, Top Psychologist in India and Special Educator.
#hyderabad #telangana #secunderabad #andhrapradesh #bangalore #raipur #kota #mumbai, #international
#distancelearning2020 #thepsychologyclinic #counseling #relationshipcounseling #mentalhealth #cbt #psychologycourse #psychology #happiness #learning #psychotherapy #counselor #therapist #internshipopportunity #internshipinpsychology #iep #specialneeds #specialeducation #depressionhelp #anxietyrelief #mamtaagrawaljain #childcounseling #developmentalmilestones #arttherapy