CHOOSE HAPPINESS AND NOT A VICTIM MINDSET!
Life is not always like a bowl full of cherries. Sometimes, things do not go our way. Soon we feel very sad and sad. What happened next? What about our happiness?
When the truth begins, we feel out of control and we feel frustrated. We feel anxious and lost.
Dr. Mamta Jain – talks about beating the victim mindset and choosing happiness in life.
Eventually, we run out of energy. And instead of finding a solution, we immerse ourselves in the event of self-pity!
Sounds familiar? Most of us tend to get caught up in this destructive way of thinking when after a fiasco, a person thinks he is enousy and rejects their life and dreams. Why? Because the plan failed, the goal was not achieved or someone rejected our ideas.
But if a few failures, a few unsuccessful events ruin your happiness?
Here we are, sharing some simple mantras that can help you recover from this tragedy and find the happiness you deserve.
Control your emotions
We hear different emotions every day. When we experience a life-threatening event, we feel very bad. No matter how important it is to hear and appreciate your feelings, it is equally important to keep a tab on these feelings. Because once you have gone astray, it can seriously affect your relationships with others.
Dr. Mamta Jain – talks about beating the victim mindset and choosing happiness in life.
Be careful what you do
Do not let negative feelings cause you to act in a way that will only dull you and fill your future with regret. There is a difference between hearing something and doing it aloud.
Know your strengths
Sometimes we measure our strength and expect more than we can get. It is better to know what is best for you and to set realistic goals for yourself.
Learn to adapt
One of the great benefits of gaining happiness in life is learning to accept change. Modification in one or more aspects of life is inevitable. Build capacity for coping with life's challenges.
Focus on the solution
Give the value a bigger picture of life than a disaster. Put the scattered pieces of life in perspective and understand the situation you are worried about.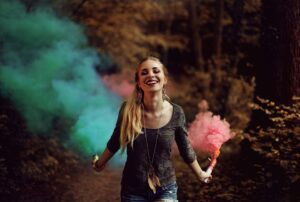 Dr. Mamta Jain – talks about beating the victim mindset and choosing happiness in life.
One always has the choice to either sit and crib about how unfair this life is or make the required changes and be happy in the limited time you have in this life.
To learn more about Dr. Mamta Jain Click here
Dr Mamta Jain is one of the India's Top Psychologist and Best Psychologist. She is Top Ten Psychologist of India. She has 22 years plus experience in the field of Psychology and she has achieved the honor of being awarded Gold Medal. She is not only gold medalist but she is topper in University in Special Education. She is renowned Psychologist, Top Psychologist in India and Special Educator.
#hyderabad #telangana #secunderabad #andhrapradesh #bangalore #raipur #kota #mumbai, #international
#distancelearning2020 #thepsychologyclinic #counseling #relationshipcounseling #mentalhealth #cbt #psychologycourse #psychology #happiness #learning #psychotherapy #counselor #therapist #internshipopportunity #internshipinpsychology #iep #specialneeds #specialeducation #depressionhelp #anxietyrelief #mamtaagrawaljain #childcounseling #developmentalmilestones #arttherapy