A FEW WORDS ABOUT DEPRESSION THERAPY FOR COUPLES
Depression can affect every aspect of life, be it work, social, or intimate relationships. In the case of an intimate relationship, stress can arise in the form of an intimate relationship between you and your partner.
Now, depression treatment for couples is designed to help people who have a relationship problem with one depressed partner. Relationship stress is more likely to influence the course of depression or may even be the cause of depression, which is why it is important to deal with any disagreements and dissatisfaction between spouses.
Depression treatment for couples provides a private and safe place where you and your partner can explore issues that affect your relationship. The duration of treatment for a few stresses emphasizes emotional acceptance among colleagues and reduces their emotional recovery from each other.
Dr. Mamta Jain – gives a few words on couple therapy for depression
How does this work?
To benefit fully from treatment sessions, you as a couple need to commit to the process and share all your time. Usually, the therapist will see both of you for the first time. You will then be asked to attend one session each to get a clear picture of how you are in the relationship. An ongoing session, both of you should get together.
The specialist will discuss the number of times you can expect and when the treatment will end. The session lasts anywhere between 50 minutes to an hour. You may also be asked to do homework during the session to build on the work you are doing.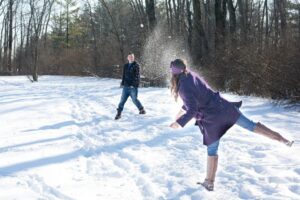 Dr. Mamta Jain – gives a few words on couple therapy for depression
How will it help you and your partner?
Treatment of couples is not only focused on reducing depression but also on improving the quality of relationships. The therapist uses interventions that focus on interpersonal exchanges, healthy communication, and problem-solving. In addition, the therapist also focuses on the development of caring behaviors and the reduction of conflicts between partners.
You will also learn how to manage your feelings of anxiety and stress, becoming more aware of your partner's needs and feelings. These moments will also help you to understand yourself better and to make yourself more aware and to speak openly and clearly to your partner. This will lead to increased self-confidence and trust in each other, reducing jealousy and improved sexual relationships.
Go to a depressed partner treatment if you or your partner is experiencing depression that is causing stress in your relationship. It will help you achieve a stable family life as a whole.
To learn more about Dr. Mamta Jain Click here
Dr. Mamta Jain is one of India's Top Psychologists and Best Psychologists. She is a Top Ten Psychologist of India. She has 22 years plus experience in the field of Psychology and she has achieved the honor of being awarded a Gold Medal. She is not only a gold medalist but she is a topper in University of Special Education. She is a renowned Psychologist, Top Psychologist in India, and Special Educator.
#hyderabad #telangana #secunderabad #andhrapradesh #bangalore #raipur #kota #mumbai, #international
#distancelearning2020 #thepsychologyclinic #counseling #relationshipcounseling #mentalhealth #cbt #psychologycourse #psychology #happiness #learning #psychotherapy #counselor #therapist #internshipopportunity #internshipinpsychology #iep #specialneeds #specialeducation #depressionhelp #anxietyrelief #mamtaagrawaljain #childcounseling #developmentalmilestones #arttherapy